Testimonials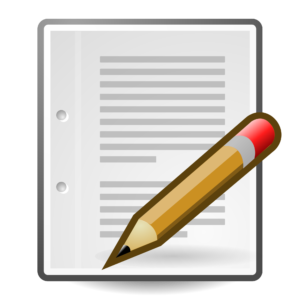 We greatly appreciate all of your efforts which have made a world of difference for our daughter.  She is more mature, self-confident and happy than ever before.
-Parents of High School Student with Special Needs
---
Y
ou have made homework assignments and English easier and most important-fun.
-10th Grade Student
---
You have been a great English teacher.  You taught me a lot of my knowledge of the English language.
– 5th Grade Student
---
Seth conveys professionalism and enthusiasm, and was willing to go the extra mile. Moreover, as I am not a native English speaker, Seth also identified and summarized to my benefit the key aspects of my writings that were grammatically inaccurate or not customary in the academic writings.
– Phd. Doctoral Candidate
---
I know that without you school and everything would be much harder. You made our lessons not only about studying, they were also fun and interesting.
-12th Grade Student
---
We appreciate very much your patience, your smile, and the way you gave our daughter trust and confidence in her ability to deal with a new language and to experience success.
-Parents of a High School Student
---
Your professionalism, your hard work, and your true will to help me any day and any time helped me to successfully complete my Master's Degree even though English is not my native language.
-Master's Degree Student
---
Seth has helped me in a great variety of subjects.  Along with his continuous motivation, he helped me finish the year with honors. Seth also helped me to study and prepare for the SAT, which helped me to get into the University of Maryland.
-1st Year Student (Freshman), University of Maryland
---
Seth helped me improve my reading and writing skills.
-4th Grade Student
---
You were always patient and in a good mood.  You helped our children improve their academic achievements.
-Parents of 5th and 8th Grade Students
---
Seth lets me play English games on his iPad and it's fun…and he helps me do my homework.
-1st Grade Student
---
I have had Seth as an English teacher for 3 years already.  He helped me with grammar, homework and projects and he has always been there when I needed help.
-7th Grade Student
---
Seth, thank you so much for  your great support. For me, you truly succeeded in making a difference by allowing me to both improve my assignments and my English.  You were a major part in keeping this year enjoyable and interesting.
-Master's Degree Student Studying in Washington, DC